---

Education
As an undergraduate I attended The Catholic University of America where I majored in Political Science with a minor in History. I continued on with my education to earn a Masters Degree in Education at the University of New Haven. My passion for teaching inspired me to work towards my Dual Certification, but the elementary grades is where I have come to enjoy the most!
---
Experience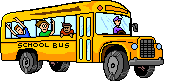 As an intern at Montowese Elementary School, I soon came to see what an extraordinary district North Haven is. Upon graduation it was with great excitement that I was hired as a fifth grade teacher at Montowese. After three years teaching the fifth grade, I was ready to experience a new beginning at North Haven Highschool. After four years as a History/ Psychology teacher, I decided to take a sabbatical to have my three children. I am happy to return to teaching this year, especially because I am learning just how exciting the first grade is!
---
Bio
One of the main reasons why I was happy to be hired as a teacher here at Clintonville Elementary School was because I have always called North Haven home. I truly believe that North Haven is one of the greatest school districts, so much so, that my three children are students in the North Haven district over at Montowese!