Common Core State Standards
What is the Common Core?
Learning expectations in mathematics and English language arts designed to prepare students for college and career success.
Why Common Core?
Aligned with college and work expectations

Clear, understandable, and consistent

Include rigorous content and application of knowledge through higher order skills

Build on strengths and lessons of current state standards

Are informed by other top performing countries, so that all students are prepared to succeed in a global economy and society

Are evidence-based
What are the benefits of the Common Core Standards?
Communicate what is expected of students at each grade level, putting students, parents, teachers, and administrators on the same page, working toward shared goals.

Higher expectations for teaching and learning

Ensures college and career readiness for ALL students

Preparation to compete in a global economy
What do the Common Core Math Standards consist of?
www.corestandards.org/Math/Practice
How does the Common Core differ from current practice?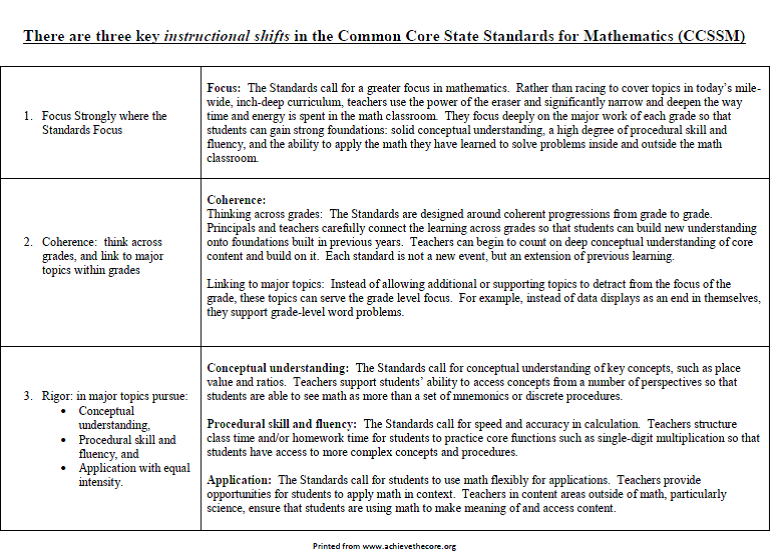 How will students be assessed?